Young Living
Thieves® Cough Drops
Retail: $26.97 USD
Wholesale: $20.50 USD
Stock Number: #5760
The power of Thieves® and menthol in a cough drop! The triple-action formula of Thieves® Cough Drops offers comfort by relieving coughs, soothing sore throats, and cooling nasal passages. Minty, spicy, and sweet without processed sugar, dyes, artificial flavors, or preservatives, these cough drops are made with naturally derived ingredients, including Young Living's pure, therapeutic-grade essential oils and menthol from peppermint.
These tasty cough drops are easy to take anywhere you may need relief. Keep some in your purse, laptop bag, or next to your bed at night so they're always on hand to soothe.
Kosher Certified
Thieves Cough Drops Product Information Page
Adults and children 5 years and over: Dissolve 1 drop slowly in mouth. Repeat every 2 hours as needed.
Children under 5 years of age: Ask a doctor.
Ingredients

Click the image below to enlarge.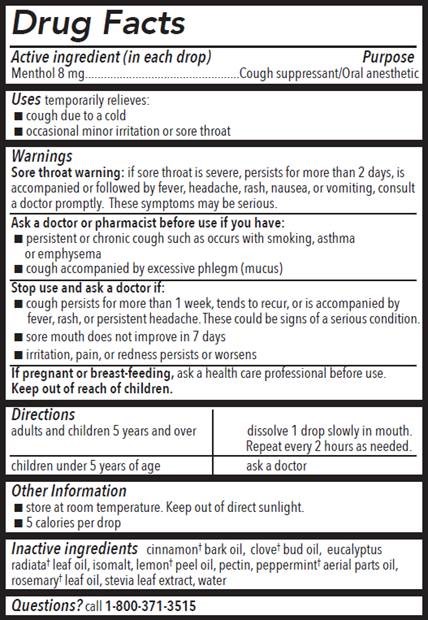 Young Living May Promotion!
Cautions & Disclaimer
*These statements have not been evaluated by the Food and Drug Administration. Young Living products are not intended to diagnose, treat, cure, or prevent any disease.

*Keep out of reach of children. If pregnant, nursing, taking medication, or have a medical condition, consult a healthcare practitioner prior to use.

*Modern scientific research has not yet validated these traditional claims.
YL #899522